The people who walked in darkness have seen a great light; those who dwelt in the land of the shadow of death, upon them a light has shined. (Isa. 9:2)
So much is happening right now in our world and nation to cause distress. As I write this some of the most recent occurrences have been threats of war, political protests and unrest, violent storms in the south and raging fires in the west.
Clearly there is a spiritual battle raging in the heavens and around us—a battle between darkness and light. Personally, I feel the Lord has shown me that the period from about October 14 through February 14 is going to be one of the most difficult times so far.
It can be challenging to ascertain the voice of God in a season like this, and understand His ways. But the Lord has not increased the trial in the months ahead for no reason—it's about taking possession. We are in what Bishop Bill Hamon of Christian International calls the third and final age of reformation—in which saints will demonstrate the kingdom at new levels as they take the cultural kingdoms (or mountains) of this world for Christ (Rev. 11:15).
Friends, I bet you already figured this out—we will not be taking the kingdoms of this world without a fight.
A Season Of Earthquakes And Fires 
Here in Montana, we've had an unusual year—one including sizeable earthquakes and devastating fires. As the Lord began speaking to me about these events, several scriptures were emphasized over and over again.
The first is Hebrews 12:22-29, which reminds us that yet once more there will be a shaking not only of the earth, but also of heaven in order "that the things which cannot be shaken may remain." (See also Hag. 2:6.) The purpose of this shaking is that we may receive a kingdom that cannot be shaken—that is, the kingdom of God, or light. This passage concludes by reminding us that our God is a consuming fire.
The second is Deuteronomy 2. In verses 2 and 3 the Lord spoke through Moses to tell the people that they had wandered in the wilderness and skirted Mount Seir long enough. It was time for a move and a shift, to turn northward into a season of crossing over to possess. Remember that in today's terms we're talking about crossing over to possess kingdoms (or cultural mountains) for Christ, and that land can represent spiritual inheritance and influence.
Prophetically, I believe Montana (which means "mountainous") is a representation of the mountain of the Lord's house, which will be established on top of the other mountains (Isa. 2:2). In this season of earthquakes and fires, I sense the Lord speaking to His saints to encourage them that recent events are prophetic indications that the current shaking will cause us to cross over to possess!
Fighting To Possess: Increasing The Light
The Lord wants us to possess even more allotted spiritual inheritance in the days ahead—to dispel even more of the darkness with God's light—than we ever thought possible. (See Isa. 60:1-3; Eph. 3:20.) The Lord has been showing me some additional fascinating revelation from Deuteronomy chapter 2.
The Israelites were told not to meddle with (or bother) either the descendants of Esau or Lot as they passed through their lands, which they obeyed. As they continued towards the Jordan they also needed to pass through land occupied by Sihon, king of Heshbon. They had been told to fight to possess this land, but appeared reluctant to bother them and attempted to simply pass through as they had previously done.
But the Lord had another idea. He hardened the king's spirit making his heart obstinate, so they could not pass through. He intended they would have this land too—but they had to fight for it! Sure enough, the king and his people came out to fight against them, but the Lord delivered them into their hand, and they also took the plunder. In verse 25 the Lord reveals He planned to use this victory to put a holy fear and dread of His people upon the nations, and as third reformation people we have been activated into this scripture for kingdom intent![1]
As the Lord brings His kingdom saints into their "land," they will begin to "rule" over their oppressors, taking the kingdoms of this world for His own.
For the Lord will… choose Israel, and settle them in their own land… they will take them captive whose captives they were, and rule over their oppressors. (Isa. 14:1-2)
Friends, we are in a season of heightened spiritual warfare, but the Lord's purpose in it is to increase your territory so that you can increase His light. The contrast between light and dark continues to increase, I think—but the Lord will shine over His people with a big light… As we remain faithful we will bear God's light!
Some Practical Aspects For Positioning to Possess
– It's a season to stand firm. If you know you are called to do something, don't back down—do what you've been called to do.
– Pray and intercede for our nation and those in distress. Consider connecting with a reputable prayer network (like Reformation Prayer Network) if you haven't done so already.
– Reach out to meet both spiritual and practical needs. The true spirit of religion as found in Isaiah 58:6-7 is key right now, and will allow "your light [to] break forth like the morning." (V. 8, see also Micah 6:8.) Seek the Lord for ways to minister, volunteer, give funds, or donate items to those in need.
________________
[1] Bishop Bill Hamon, Christian International City Tour, Austin, TX. August 28, 2015.
(Visited 187 times, 1 visits today)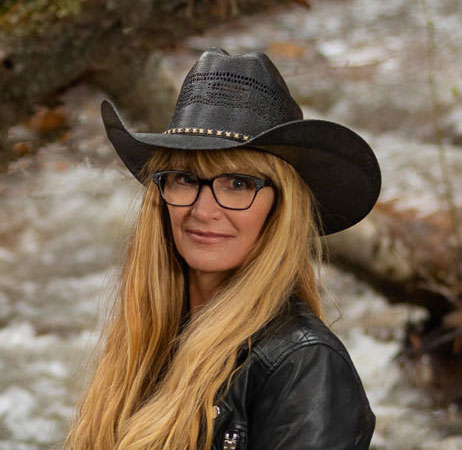 Diane is a writer, speaker and minister ordained with both Christian International and Generals International. Her articles are regularly featured on The Elijah List, as well as platforms like Charisma Magazine, Charisma News, Intercessors For America and others. She and her husband, Allen, co-founded Starfire Ministries with a vision to see the kingdom established beyond the four walls of the traditional church. They host a podcast with Charisma Podcast Network, and serve as Church Mountain, Regional, and Montana Coordinators for the Reformation Prayer Network, and as Media Mountain Leader/Facilitators for C.I.'s Culture Influencers.
Tags:
7 Mountains
,
Dispelling the darkness
,
kingdom of light
,
possessing territory
,
Third reformation saints
Last modified: February 1, 2021