(Actual author photo of computer screen taken at 12:40 am on 7/6/17.)
On Thursday, July 6 at 12:30 a.m., a 5.8 magnitude earthquake hit western Montana. It was also felt in neighboring states. Its epicenter was approximately 6 miles south of Lincoln, MT, or roughly about 70 miles east of us. There were at least nine more measureable tremors in the next hour.
As a lifelong Montana resident I've never experienced anything like it. What my husband and I personally felt far exceeded the 5.6 magnitude quake that hit a nearby area in July 2005, and which I remember as roughly three seconds of mild trembling followed by the thought—"That must have been an earthquake!" This was not that.
I was lying awake that night and remember feeling confused by what sounded like a strong wind, since the windows were open and the air remained calm. Then the house started to move and shift, rattle and groan—accompanied by the load roar.
Realizing what it was, we sat up in bed and waited and prayed, hoping the house wouldn't collapse. The shaking lasted from 30 to 60 seconds, far longer than what some people only ten miles away reported. I don't know the reason for this—whether we were directly on the fault line or whether there was deeper spiritual significance. We felt distinct additional tremors at 12:35, 1:00, and 1:30 a.m. The next morning—other than crooked pictures and minor things on the floor, everything seemed okay.
The spiritual atmosphere was super charged that night, and scripture supports that earthquakes can be natural happenings, as well as spiritual (Acts 4:31). I felt prompted to release everything I'm hearing and seeing prophetically for the state of Montana in light of Thursday's earthquake.
The Wells Of Revival Have Been Uncapped And A New Mantle Of Government
My first sense was of having tapped into something ancient and deep. In our recent article, The Lord is Releasing the Wells of Salvation: Plus, A Word for Montana! I wrote that it's almost like Montana has been on some type of ancient path—as if certain purposes long ago ordained have been waiting for their destined birth. Several days before the earthquake I'd heard that the path is "breaking free."
As we lay awake that night between tremors, at some point my husband said, "I hope our water is okay—sometimes earthquakes really mess with wells." My breath caught as he said this and I heard the Lord say, "The wells of revival have been uncapped!"
I had a strong sense towards morning, which my husband shared, that we were different people now than we'd been. That something about this earthquake literally shifted the spiritual realm, and that Montana's kingdom saints were no longer the same.
Two nights before the earthquake I had a dream. A man named "Mr. McGovern" and his wife had allowed me to stay as their guest for the night. I knew this was special, as not very many people got to do this. A pair of eye contacts I'd removed for the night was emphasized; it seemed important somehow I kept them safe.
The dream shifted and I saw the number eight and knew it was connected to royalty. Then I saw a boxer wearing a robe, like prizefighters used to wear and heard, "royal robes." Again, I was conscious that some people didn't understand how special these robes and being able to wear them were. When I woke up, I heard the phrase, "The government shall be upon His shoulders." (See Isa. 9:6.)
I feel this dream was significant and specific to Montana. The name "McGovern" is a play on words referencing the governmental mantle on the state of Montana. (In 2004, Dutch Sheets prophesied about this governmental mantle on our state, and spoke of the "shaking that is coming.")[i] I believe the contacts and the number eight were symbolic indicators that the year 2018 will bring Montanans increased prophetic vision.
We've mentioned previously that Montana is a type of "crown jewel." It's sometimes referred to as the "crown jewel of the northwest," or even of the nation. When we met with Jon and Jolene Hamill on our four-corner tour in the northwest corner of the state, they confirmed this and even felt our state was a guardian of the spirit of the nation.
My initial prophetic vision in that corner was of a crown. I saw that it was tarnished and the jewels were encrusted, but I understood the Lord intended it to be restored. I believe the robe worn by the prizefighter in the dream represents a new governmental mantle being placed upon the state of Montana—a royal robe of government being restored.
The Significance Of The Northwest Corner, Other Prophetic Musings, And Numbers
The Lord showed me what happened with the recent earthquake was started (or aggravated) by what came out of that northwest corner. In our article on the wells of salvation, I described seeing the hand of God come down to drive a tent peg of revival into the ground. Other prophetic occurrences from the four-corner tour seem significant as well.
As we concluded with the northeast corner (almost exactly one year ago on 7/30/16), I heard the Lord say He was doing an unlocking through this—that there was going to be an unlocking in the region of epic proportions. I wrote in my journal that day I'd heard we were going to learn of an earthquake happening because of this (unlocking).
And on 8/9/16, we stopped in Lincoln, MT to pray on our way back from a Franklin Graham event in our state capitol of Helena. We had heard we were supposed to pray in Lincoln, but had come through quite late as we returned from the northeast corner (1:00 or 2:00 am!), and knew we'd have opportunity several days later.
My impression was we were to pray for "treasures" to be unlocked and come up from the ground. Montana's state motto is "gold and silver," and we prayed for natural as well as "spiritual treasures" to come forth. My journal entry that day records the Lord gave us Haggai 2, which we prayed and prophesied over the ground. Verses 7-8 say:
"'And I will shake all nations, and they shall come to the Desire of All Nations, and I will fill this temple with glory,' says the Lord of hosts.  'The silver is Mine, and the gold is Mine,' says the Lord of hosts."…
My journal also records I heard "It's harvest time." Verse 19 of Haggai says:
"'Is the seed still in the barn? As yet the vine, the fig tree, the pomegranate, and the olive tree have not yielded fruit. But from this day I will bless you.'"
It's amazing to consider what the Lord had us pray over Lincoln, MT… the epicenter of the earthquake! You literally can't make this stuff up!
I have several prophetic impressions concerning numbers. It's been twelve years since the last recorded earthquake exceeded the magnitude of 5.0—twelve, the number of government, representing the mantle Montana carries.
And finally, here's my sense regarding the numbers 5 and 8 (from the magnitude 5.8). I feel it's linked to Isaiah 58, which describes the true fast which pleases the Lord. I've heard that a new look is coming for the body of Christ, and that there will be no more "sweeping things under the rug." Isaiah 58:6-9 embodies the true spirit of religion I sense is a major component of this "new look"—as we set captives free by practicing justice and mercy, and walking humbly in the fear of our God.
So what might be next for Montana?… I can't wait to find out!
Endnotes:
[i] Releasing the Prophetic Destiny of a Nation. (2005). Shippensburg, PA: Destiny Image, Inc. Pages 287, 289.
Suggested links for reading/viewing:
The Lord is Releasing the Wells of Salvation: Plus, A Word for Montana!
What's God's intention when a word is spoken over a region, state, or nation?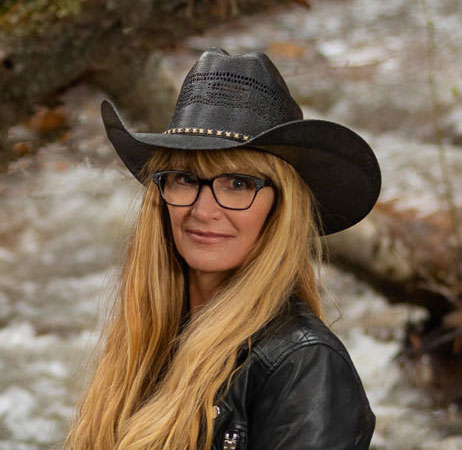 Diane is a writer, speaker and minister ordained with both Christian International and Generals International. Her articles are regularly featured on The Elijah List, as well as platforms like Charisma Magazine, Charisma News, Intercessors For America and others. She and her husband, Allen, co-founded Starfire Ministries with a vision to see the kingdom established beyond the four walls of the traditional church. They host a podcast with Charisma Podcast Network, and serve as Church Mountain, Regional, and Montana Coordinators for the Reformation Prayer Network, and as Media Mountain Leader/Facilitators for C.I.'s Culture Influencers.
Last modified: February 2, 2021