(Image Source: jnesbit.com)
Strong and Powerful Women
In a recent dream I saw a number of individuals, both male and female, serving as board members of small local organizations. Suddenly, many of these where chosen to sit on some type of national corporate board—at a much higher level! This surprised both those who knew them locally, as well as the people themselves. It seemed no one had realized the amount of gifting or talent these individuals possessed.
Then the emphasis shifted to the women. I saw myself with a shorter haircut and different "look," and knew the new look made me seem strong and powerful. I heard many women of the kingdom didn't realize how much power we had—it was like we were ready to go at a much higher level. In yet another segment, I saw women in business attire working their way up through the ranks of a large and successful corporation into power.
I believe this was a representation of men and women of the kingdom. In some respects the kingdom works much like a large and successful corporation, in that you have to work to come up through the ranks and into power. Scripture reveals while we don't work for our salvation, there is a working out (Phil. 2:12). Remember, too, that in the kingdom it is those who remain faithful in small things that will be given large! (See Matt. 25:14-30; Luke 19:11-27.)
Although this word applies to both men and women, there was a strong emphasis on women. I believe there are many strong and powerful women who don't realize how much power they have in the kingdom, and who are ready to go at a much higher level!
A New Look Coming For The Body Of Christ
A word I keep hearing repeated is that there's a new look coming for the body of Christ. And I've had countless dreams where I've seen myself but with different haircuts, mannerisms, or styles of dress.
My sense is there are two major aspects to this "new look." In the dream shared above, the new look was tantamount with being strong and powerful—it represented authority. This is the first aspect, that faithful kingdom saints will be gaining unprecedented levels of kingdom governmental authority. In Luke 19, the faithful servants were rewarded with greater authority (v. 17). It will not be so much our knowledge, or even the working of miracles that will astonish, but rather, the level of our authority! (See also Luke 4:32-36.)
Second, there will be an exposure of false "fronts." People will no longer be able to present themselves in one way, while operating entirely in another—in other words, religious spirits and spirits of mammon will be exposed. There will be a resurgence of the true spirit of religion—to do justly, love mercy, and walk humbly with our God! (Micah 6:8)
You Are Needed
I see many Esthers arising. Like her, they are strong and powerful in the Lord. Like her, they were born for such a time as this. And like her, if they do not step forward—or if they draw back—there will be some in their spheres who perish. (Esther 4:14)
It has surprised me in recent months how easily I could walk away from what I've been doing in ministry—everything I have worked and prayed so hard for in the last twelve years. Not so much because of discouragement, weariness or anything like that, but just the sense that I'm not making enough of a difference to make it worth the cost.
If that's you, I have a word for you. I hear the Lord saying, "You are needed. Keep doing what you are doing—I am with you. I am so very sorry you had to go through what you did, and I intend to make it up to you. Be assured that I have been working behind the scenes, but have been withholding some things from you until the timing is right."
"Now is the time." We have entered a season of promotion and advancement; many of us are going to get a new look. "You have waited for this for a long time… the drought is over!"
For many, both men and women, an element of divine timing is about to kick in—a turn toward harvest. Pray with me:
"Lord, strengthen and encourage us. Please let us not grow weary in well doing, for in due season we will reap if we do not lose heart. Thank You for the harvest that is coming. We believe You are watching over Your word and are ready to perform it… Thank You, Father. In Jesus' name, Amen."
Posted on The Elijah List.
(Visited 165 times, 1 visits today)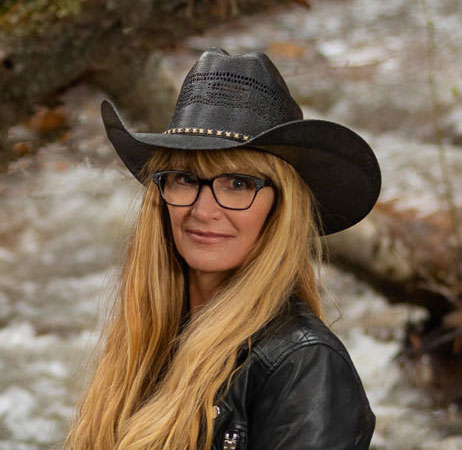 Diane is a writer, speaker and minister ordained with both Christian International and Generals International. Her articles are regularly featured on The Elijah List, as well as platforms like Charisma Magazine, Charisma News, Intercessors For America and others. She and her husband, Allen, co-founded Starfire Ministries with a vision to see the kingdom established beyond the four walls of the traditional church. They host a podcast with Charisma Podcast Network, and serve as Church Mountain, Regional, and Montana Coordinators for the Reformation Prayer Network, and as Media Mountain Leader/Facilitators for C.I.'s Culture Influencers.
Tags:
A new look
,
Esther
,
New levels of authority
,
Strong and powerful women
,
Women
,
You are needed
Last modified: February 2, 2021