July 30, 2012 – Allen and Diane Lake
Posted on the Reformation Prayer Network
It is not unusual for the Lord to speak to us through wildlife and beautiful scenery; after all creation reveals God's eternal qualities and divine nature, His beauty and glory. Because we live in Montana, it is even more frequent for the Lord to reveal truth to us this way. Most recently, He taught us a valuable lesson through, believe it or not, a coyote we had to shoot.
Now, just a bit of background, so that you're not offended if you are not familiar with coyotes. They are prolific where we live and considered pests. Here in the West, we might have those who speak up in defense of wolves, but no one stands up for coyotes. Their diet consists largely of mice and carrion, and normally they do not pose an undue threat to household pets (such as dogs and cats) or people.
But in our rural setting, a particular coyote had gotten way too bold. On several occasions, it had practically come into the yard and seemed to have no fear when challenged by our Lab for overstepping its boundaries. My husband or son would not hesitate to shoot in this instance, but this never seemed to happen when they were home.
One day, I'd had enough. The men in our family hunt big game, and years ago, I'd used a certain rifle to hunt deer with them. Spotting this coyote barely beyond the yard, I ran outside, grabbed this rifle, got off a shot… and missed. At least, I thought, now it would know that it couldn't come this close to the house without being challenged. I even fired an extra shot as it ran off, just to be sure it got the point.
I couldn't believe my eyes several hours later when I looked out the window, and there it was, closer than ever! This was getting personal now. I ran outside to take another shot, and this time, I didn't miss.
The Holy Spirit began to speak to me about some spiritual parallels – that it was time for the body of Christ to take a stand, that the "enemy" (meaning the spiritual forces of darkness) needed to be pushed back, that God had set this up. Yes, I clearly heard the Holy Spirit say that the Lord had set me up.
Interestingly, I had to make a tough choice when I decided to shoot. Due to the angle of the shot and the lay of the land, I had to choose a position that allowed the gun to kick back. The next day I had a bruise under my lower lip.
You do pay a price sometimes when you choose to take a stand for what's right. But it was, and is, worth it. These are days when the Lord will make it worth our while if we will choose to take a stand. It will cost us at times – but the benefits far outweigh the cost. It is only by choosing to lay down our life that we find it anyway (John 12:25), so what's there to hold us back?
The prophet Jeremiah recorded the words, "If you have run with the footmen, and they have wearied you, then how can you contend with horses?" (Jer. 12:5) If we have not answered a personal call to holiness or taken a stand for righteousness in a smaller setting, then how will He use us to shift nations? That is what those born in this time are chosen to do. Revelation 12:11 says, "And they overcame him by the blood of the Lamb and by the word of their testimony, and they did not love their lives to the death." Most of us would say we could literally lay down our lives for the gospel, but will we lay down our comfort, our convenience, and our reputation as necessary for the kingdom of Heaven? Will we fast, pray, and act, as Esther did, and give ourselves for the shifting of nations?
God has set you up. You have been born in a time when God desires to shift nations and bring the kingdom of God to bear on top of the other mountains. (Isa. 2:2 and Rev. 11:15) As you have allowed Him to deliver you from the paw of the lion and the bear (and the coyote), He has been preparing you for greater things. Those who allow Him to prepare them for His purpose and are found faithful will become gates through which the glory of the Lord can come down. The Lord says His glory shall be revealed, and all flesh together shall see it. (Isa. 40:5) The time has come to count the cost, and together we can shift nations.
Points for Personal Prayer and Introspection
1. Lord, have I answered Your personal call to holiness? Do I understand the power of holiness as a benefit to my life in the kingdom? (1 Peter 1:13-21, Eph. 6:10-17, John 8:31-36, 14:30)
2. Have I counted the cost? Have I said, "Let it be Your will, not mine, that is done"? (Luke 22:42)
3. Have I counted myself too small to be used? The Lord has purposed to use the foolish things to confound the wise, and the weak things to put to shame the things that are mighty. (1 Cor. 1:18-31) Do not underestimate yourself in this day.
We are living "for such a time as this." Nations are shifting, people are perishing, and we hold the word of truth. Lord, illumine our hearts and open our eyes. May we not miss the day of Your visitation. (Luke 19:44)
Prayer Points
1. Pray that the body of Christ would not back down, even as the enemy tries to intimidate us. (John 17:14,15)
2. Pray for a renewed commitment to holiness to sweep through our churches. (Romans 6:22)
3. Pray that the body of Christ would be willing to lay down anything and everything that hinders the work God wants to do in our nation. (Hebrews 12:1)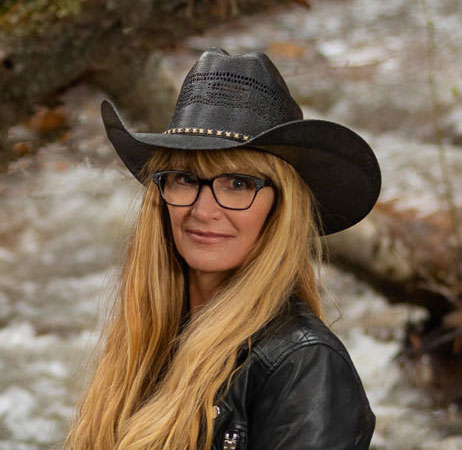 Diane is a writer, speaker and minister ordained with both Christian International and Generals International. Her articles are regularly featured on The Elijah List, as well as platforms like Charisma Magazine, Charisma News, Intercessors For America and others. She and her husband, Allen, co-founded Starfire Ministries with a vision to see the kingdom established beyond the four walls of the traditional church. They host a podcast with Charisma Podcast Network, and serve as Church Mountain, Regional, and Montana Coordinators for the Reformation Prayer Network, and as Media Mountain Leader/Facilitators for C.I.'s Culture Influencers.
Last modified: January 21, 2021