"He raised up for them David as king, to whom also He gave testimony and said, 'I have found David the son of Jesse, a man after My own heart, who will do all My will.'" (Acts 13:22)
Of all the great men and women in the Bible, only David was said to have been a man after God's own heart. We know David wasn't perfect, and his relationships with others certainly weren't perfect either. Even basic familiarity with his story includes the knowledge of his adultery with Bathsheba and subsequent murder of her husband Uriah, plus his troubled relationship with his son Absalom, who rebelled against him.
A key to understanding this man of God is his humble perception of himself. When confronted by his sin or shortcomings, he was quick to repent. He had an ability to face his imperfections before God and then move on.
It was David who penned the words, "Who can understand his errors? Cleanse me from secret faults. Keep back Your servant also from presumptuous sins… Let the words of my mouth and the meditation of my heart be acceptable in Your sight, O Lord…" (Ps. 19:12-14).
As we examine some of David's relationships, we see glimpses into God's heart and important truths which can be applied to our own lives.
An Amazing Friendship – God's Heart of Love
"… there is a friend who sticks closer than a brother." (Prov. 18:24)
The most positive and enduring relationship in David's life was his friendship with Jonathan. They shared a very special bond of love—scripture says that Jonathan loved David "as his own soul" (1 Sam. 18:1). In fact, they made a covenant with each other, which extended even to their descendants.
It's fascinating to realize that David and Jonathan should have been enemies. As Saul's oldest son, Jonathan had no hope of inheriting the kingdom as long as David was alive. In Saul's own words to Jonathan, "As long as the son of Jesse lives on the earth, you shall not be established, nor your kingdom… bring [David] to me, for he shall surely die" (1 Sam. 20:31).
However, Jonathan recognized the hand of God on his friend, and their bond endured. He not only honored his profound connection with David, but also quite literally saved his life. Later, David greatly mourned his friend's death and kept his end of the bargain by seeking out and honoring Jonathan's descendants even after he'd gone to the grave.1
In John 15, we see God's heart concerning friendship displayed. Jesus told His disciples:
"You are My friends if you do whatever I command you."
"Greater love has no one than this, than to lay down one's life for his friends."
"No longer do I call you servants, for a servant does not know what his master is doing; but I have called you friends, for all things that I heard from My Father I have made known to you."
We can allow the words of Jesus and the friendship between David and Jonathan to challenge us to follow God's heart. As Jesus' friends, we will obey Him, appreciate and treasure His sacrifice for us, and know His heart through the prophetic and the written word.
And in our earthly friendships, we will be loyal, put others before ourselves, and avoid all jealousy and strife. Not all our friendships will be as intense as David and Jonathan's was, but we can still be loving, kind and committed.
A Troubled Marriage – God's Heart to Restore
Admittedly, not all of David's relationships were perfect—the case of his marriage to Bathsheba being an obvious example.
The account of this relationship recorded in 2 Samuel reveals an attachment born of lust, covetousness and greed that ultimately caused the death of Uriah, as well as the death of David and Bathsheba's first child. It is also likely that much of the later turmoil in David's household was the generational aftermath of this particular sin.
The redeeming factor was David's humble reaction when confronted by his sin. When all was said and done, David repented, accepted the Lord's sovereignty in the situation, worshipped Him, and moved on.2
We clearly see the restorative heart of God in this less than perfect relationship. It was Solomon, another son of David and Bathsheba's, who inherited the throne. Scripture says that God loved him, and he was the one whom the Lord used to build the temple.3
I have experienced first hand God's ability to restore relationships shaped in troubled circumstances. I was far less than a perfect mother to my three children when they were young, yet I have a beautiful relationship with all three now.
While it did take a crisis in order for this to happen, the most critical factor in our case was that we needed to be set free from some powerful generational sins. As God continued to work, our family drew much closer and stronger—both with God and one another. We now have a love and appreciation for each other that I doubt could have come any other way.
If you have troubled relationships, don't give up hope. It is God's heart to restore—especially in families. As you cry out to Him, I pray this powerful scripture over you:
"Behold, I will send you Elijah the prophet… and he will turn the hearts of the fathers to the children, and the hearts of the children to their fathers…" (Mal. 4:5, 6)
Hear Your children, Lord. Turn the hearts of their loved ones toward You and toward each other. Amen.
For further study:
1 Sam. 20; 2 Sam. 1:26, 9:1-13
2 Sam. 12:1-25; Ps. 51
2 Sam. 12:24; 1 Kings 6
Posted on Generals International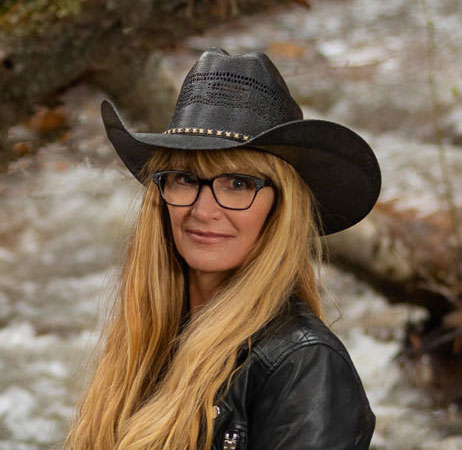 Diane is a writer, speaker and minister ordained with both Christian International and Generals International. Her articles are regularly featured on The Elijah List, as well as platforms like Charisma Magazine, Charisma News, Intercessors For America and others. She and her husband, Allen, co-founded Starfire Ministries with a vision to see the kingdom established beyond the four walls of the traditional church. They host a podcast with Charisma Podcast Network, and serve as Church Mountain, Regional, and Montana Coordinators for the Reformation Prayer Network, and as Media Mountain Leader/Facilitators for C.I.'s Culture Influencers.
Last modified: February 2, 2021