Come Up Here
After these things I looked, and behold a door standing open in heaven. And… I heard… "Come up here, and I will show you things which must take place after this." (Rev. 4:1)
There are prophetic voices proclaiming 2014 as the year of the open door. I don't know how literally the year is defined by this title, but there is certainly an invitation in the spiritual realm at this time to "come up here."
I recently had an amazing vision of an open door of what appeared to be revelation. This door, or portal of entry, did not stand upright like an actual door – instead it resembled a larger rectangular opening suspended horizontally, kind of like a tabletop without legs.
What was captivating was that this opening was alive—literally teeming, seething, and stirring—with angels and revelation and things I did not understand. It was both frightening and fascinating at the same time, and before the encounter ended, I had somehow been absorbed into it.
I believe on some level, we won't have to go behind the veil anymore, as the veil's been removed (Isa. 25:7). Revelation is now available to the saints that has been reserved for this time. Portals of entry have been opened by the Lord that are intended to take us to another level – including a whole 'nother level of power.
One More Time
The story of Elijah in 2 Kings 2 is significant for us right now. Just as God took him to another level, so we're on the threshold of new levels in God (vs. 11).
And it's significant that Elijah asked Elisha three times in this passage to stay behind, but Elisha would not leave him. Yet when Elisha then asked for a double portion of Elijah's spirit, Elijah stipulated Elisha must be with him when he went up!
Peter, too, was questioned three times by the Lord concerning his love and commitment. The past season of testing has been hard and caused some to become offended and turn away. Even the twelve were asked by Jesus, "Do you also want to go away?" (See John 21:15-17; Matt. 24:10; John 6:60-69.)
Like Elisha and Peter, He's taken us through some steps until we're ready for the increased levels. In the spirit I hear the Lord asking one more time, "Will you leave Me?" For those who will not leave, but say like Peter, "Lord, to whom shall we go?" there is much glory coming.
That's all He's asking… one more time. Don't leave before it comes.
"You Know What That Means—Power!"
A dream I had recently gives some insight into what is contained in these new levels God has planned.
As the dream opened, my husband had a bad headache. Then, suddenly, he was standing on the roof of a house. I watched as he took a pill, and immediately he was perfectly well and felt extremely strong. And then all at once, he was somehow clad in a kind of off-white suit. He exclaimed that it was so heavy, he could hardly move!
He said something that drew my attention to the back of the house. That's when I discovered there was a sheer drop off of hundreds and hundreds of feet behind the house! I saw an enormous river flowing over a massive dam, the likes and size of which I've never seen. Excitedly I said, "You know what that means—power!"
Next, we seemed to be inspecting the inside of the house for prospective purchase. The kitchen was a small galley-style decorated to my taste. "It's perfect," I said. "I like it."
We discussed numbers and purchased the house. As new owners, we pulled up to the house, and saw the previous owner already wheeling stuff out on a dolly. She had a strong young son there to help her. "Great," my husband said, "They're motivated!"
The interpretation the Lord gave me is as follows. The fact that my husband moved to the roof of the house represents going up to new levels in God. Physically, I believe many will be healed and receive new levels of strength as God lifts them up.
The heavy off-white suit represents the weight, or glory of God, which will clothe the saints. The Hebrew for glory is kabowd and means to be weighty or heavy. Gold is also associated with weight, like when we say someone is "worth their weight in gold." Like gold, the glory implies riches, treasure and honor. When we're in the glory, we're in the place where healing and miracles occur.
The meaning of the massive river and dam was given in the dream itself; it represents the enormous levels of power for healing and miracles in which the saints will walk.
The small kitchen done entirely to my taste represents custom-made, just-right-for-each-saint manifested destinies in Christ. (In real life, I actually do prefer a small efficient kitchen. I can cook, but it's not my favorite thing to do—I like to get done so I can do something else.)
And the sellers who were so motivated to move? I believe that indicates the speed with which the saints will be moving into brand new opportunity. For saints who have paid the price, the new levels will manifest decidedly quicker than what we've previously known.
Praise, Praise, Praise
… Whatsoever things are true, whatsoever things are honest, whatsoever things are just, whatsoever things are pure, whatsoever things are lovely, whatsoever things are of good report; if there be any virtue, and if there be any praise, think on these things. (Phil. 4:8, KJV)
We really are going to see breakthrough. But we must be prepared that it gets darkest just before the dawn.
David experienced such an extreme low point at Ziklag (1 Sam. 30). There, he and his men returned to find the city burned and their families taken off captive. We read that David was greatly distressed for the people spoke of stoning him. But David strengthened himself in the Lord his God. Shortly after this, he recovered everything that had been lost and was publicly anointed king of Judah – and finally, all Israel. (30:19; 2 Sam. 2:4, 5:3)
One of the greatest ways to strengthen ourselves in the Lord in dark times is to praise, praise, praise. Many of us already know scriptures like 2 Chronicles 20:22, Psalm 22:3 and Acts 16:25, 26 and are aware of the power of praise. But it's not about head knowledge – it's about practical application. Whatever your current level of praise, the Lord is asking you to step it up another level.
Keeping Our Deliverance
Praise is also an important component in keeping our deliverance. The season recently concluded has required many saints to repent of discouragement, disappointment, and regret. It's important to know how to keep from falling back into these same patterns.
It's of paramount importance where we set our minds and thoughts. Setting our minds on things of God and determining to praise Him prevents a negative spirit (negative or critical thinking) from setting in. And it lifts us beyond circumstances into realms of glory. (Col. 3:1, 2)
Don't beat yourself up if you start to feel discouraged. His truth is that there is no condemnation to those who are in Christ Jesus. The washing of water by the word is very important. Just refocus on Him and His word, and the promises He has given. Then, you won't lose heart and you will be renewed inwardly day by day. (Rom. 8:1; Eph. 5:26; 2 Cor. 4:16)
We also need to stay accountable and teachable. This becomes possible as we plug into bodies of likeminded believers who know and welcome the power of the Holy Spirit.
As we make the daily sacrifice of praise, a favorable environment is created in which to hear His voice. Then, as we open the door, He will come in to dine with us and us with Him. And it's for everyone to be at that table; it's not just for one – all saints are potential overcomers who with Him will rule and reign. (See Heb. 13:15; Rev. 3:20, 21.)
A Significant Key
Then I looked, and behold, a white cloud, and on the cloud sat One like the Son of Man, having on His head a golden crown, and in His hand a sharp sickle. (Rev. 14:14)
When Abraham's wife nudged toward producing the promised heir by another way than what God had planned, he agreed. And Jacob was much the same way. (See Gen. 16:2, 30:4, 9.) There's a trickle down effect when we try on our own to accelerate what God has planned.
The good news is a spirit of acceleration has been released in 2014. By realizing delay at this time is a temporary thing, we can maintain persistence in prayer in this transition phase. And, we'll be better prepared as the new thing comes, as it will be chaos for a period of time.
We are transitioning into what will become the end time harvest. Revelation 14:14 is a significant key as 2014 begins, for the shaking has been for this purpose—to shake heaven and earth to make ready a people for the Lord—ready to bring in His harvest. (Hag. 2:21-23)
Everything comes from Him; everything happens through Him; everything ends up in Him. Always glory! Always praise! Yes. Yes. Yes. (Rom. 11:36, MSG)
Prayer
1. Father, I pray that You will make the transition smooth for us.
2. Let us receive, Lord, the broken spirit by which we say, "Yes – yes."
3. Lord, we say "Yes" to Your plans and purposes being accomplished in our lives.
Action
1. Praise, praise, praise Him!
(Visited 28 times, 1 visits today)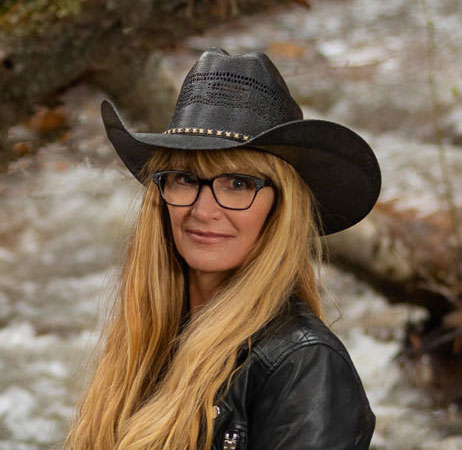 Diane is a writer, speaker and minister ordained with both Christian International and Generals International. Her articles are regularly featured on The Elijah List, as well as platforms like Charisma Magazine, Charisma News, Intercessors For America and others. She and her husband, Allen, co-founded Starfire Ministries with a vision to see the kingdom established beyond the four walls of the traditional church. They host a podcast with Charisma Podcast Network, and serve as Church Mountain, Regional, and Montana Coordinators for the Reformation Prayer Network, and as Media Mountain Leader/Facilitators for C.I.'s Culture Influencers.
Last modified: January 21, 2021