August 29, 2013 – Allen and Diane Lake
Dear Montana Intercessors,
As you are probably already aware, the U.S. Reformation Prayer Network will be launching the Freedom 21 initiative in September which will unite prayer, action, and awareness for the injustice of human trafficking in the United States and Mexico. This intercessory campaign will start on September 10 and will culminate on September 30 in Mexico City, Mexico where there will be a stadium-type prayer meeting. (Click here to read the press release on Freedom 21.)
The state of Montana saw some great improvement with the 2013 legislative session regarding human trafficking laws. The Polaris Project (an organization which has ranked all 50 states and the District of Columbia based on 10 categories of laws that are critical to a basic legal framework that combats human trafficking, punishes traffickers and supports survivors) previously ranked Montana in the lowest, or fourth, tier in the U.S. With the close of the 2013 legislative session, Montana now ranks in the second tier. (1)
We are asking you as Montana USRPN prayer partners to join with us in this prayer campaign to effectively break the chains of trafficking victims, dismantle trafficking operations, and bring to justice those who are buying and selling individuals for sex and labor. Listed below are several suggested prayer strategies.
1. Utilize the Freedom 21 Prayer Guide
RPN has developed a prayer guide for the initiative, which will be sent to you. (If by chance, you are reading this and are not a member, sign up at USRPN.org.)This guide will provide information on the key roots of human trafficking, repentance points, intercession points, and ways to take action. Determine to pray through each day's guide and consider fasting, as well, as the Lord directs.

2. Host prayer calls or meet with other intercessors
Host prayer calls or hold prayer meetings. Consider inviting leaders who are active in the fight against human trafficking and allow them to share information and prayer points with you before you pray.
3. Go on prayer journeys
We know that where there is trafficking and perverted activity, there is demonic influence. As the Lord directs, go to hotels, clubs, truck stops, massage parlors, porn shops, and other places that may be conducting trafficking business (without entering, of course). Please be discreet and do not draw attention to what you are doing. Pray prayers of repentance and cleansing.
4. Pray for and partner with anti-trafficking organizations
Here are several anti-trafficking organizations located (or with bases) in Montana that you can pray for and/or contact for information on how to get involved:
• Traffickrefuge.org. Traffick Refuge provides a home environment where victims of child sex trafficking are given the safety and love needed to recover from their nightmares and the chance to dream of a future. Traffick Refuge is located in west central Montana. Rescued victims receive an education, counseling, medical care, and life skills classes at no cost to them. Donations and communications can be mailed to P.O. Box 342, Lincoln, MT 59639.
Current prayer needs include prayer for the safe house and property, current and potential residents, sponsorship and financial aid (food/clothing/bedding/medical/gas/lodging). Transportation needs are for a 13 person van.
• FREEInternational.org. FREE International is committed to working with law enforcement agencies to bring an immediate rescue to victims of modern day slavery, while realizing that is just the beginning of freedom. They work to locate, nurture, develop, and network various forms of safe housing to be used for the aftercare and restoration of those who have been enslaved, and are committed to holistically addressing the needs of those individuals.
FREE International's Say Something school assembly program is designed to bring awareness to student-based solutions with critical issues like human trafficking, rising dropout rates, drug abuse and gang affiliation. Watch the Say Something video here and consider hosting the Say Something school assembly program in your community schools.
Consider hosting training in your community for law enforcement, health care, or other organization by emailing .lowell@freeinternational.org
If you have any questions or would like to join with Missoula area intercessors, please feel free to contact us using the contact information below.
Thank you, and may the Lord bless your faithfulness!
Allen and Diane Lake
MT USRPN Coordinators
(Visited 34 times, 1 visits today)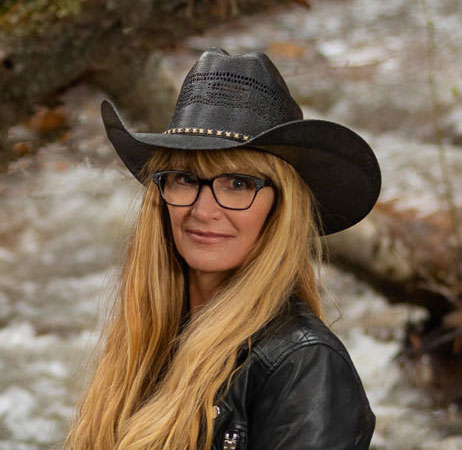 Diane is a writer, speaker and minister ordained with both Christian International and Generals International. Her articles are regularly featured on The Elijah List, as well as platforms like Charisma Magazine, Charisma News, Intercessors For America and others. She and her husband, Allen, co-founded Starfire Ministries with a vision to see the kingdom established beyond the four walls of the traditional church. They host a podcast with Charisma Podcast Network, and serve as Church Mountain, Regional, and Montana Coordinators for the Reformation Prayer Network, and as Media Mountain Leader/Facilitators for C.I.'s Culture Influencers.
Last modified: January 21, 2021