October 10, 2012 – Allen and Diane Lake
"Make straight in the desert a highway for our God." – Isaiah 40:5
Let us not become weary in doing good , for at the proper time we will reap a harvest if we do not faint. – Galatians 6:9
The Lord often speaks to me in dreams, and I recently had the following dream. I had been traveling and hiking in arduous mountain country for a very long time, and I eventually became too tired to go on. Surprisingly, I came upon a house, but assumed it to be empty since the location was so remote. Deciding to rest, I entered, and somehow was thrust out the backside of the structure. There, I was startled to discover a group of people close by; they seemed gathered for an occasion of some kind. Instead of treating me like an intruder, I was amazed to find they welcomed me and invited me to join them. A woman in the group remarked on my worn clothes and offered to get me fresh clothing that fit. She said she noticed I was 6'1", but that I'd been wearing a man's clothes who was 6'9".
I understood that the mention of 6'9" in the dream was a reference to Galatians 6:9. Not only had I recently heard the Lord say that we had entered a season where we must "press in," but I also knew that Dutch Sheets had recently shared a dream his friend had in which he saw Dutch and knew him to be 6'9". Both knew this referenced Galatians 6:9. I believe the additional mention of 6'1" (in my dream) was a reference to Isaiah 60:1. This is good news; it means that those who do not grow weary in doing good will, in due season, transition to reap the glory of the Lord risen upon them – if they do not lose heart!
James Goll recently shared a powerful God-encounter in which he heard it spoken that "a line had been drawn in the sand." He shared, however, that he had no idea what that weighty statement really meant. Was it referring to coming days of glory? Impending societal chaos? Times of economic collapse? Or times of reform?
There was a tremendous witness in my spirit to that word. I, too, had sensed around that time there had been a significant shift in the spirit, that somehow the atmosphere had changed and intensified, but in what ways, I could not have said. I couldn't tell if I felt excitement, foreboding or both!
While there is much that is uncertain about the days ahead, several things are clear. We must unite with those who are like-minded and welcome and encourage those who are weary. We must stay focused in Jesus on the positive, for there likely will be plenty that is negative. We must refrain from murmuring and complaining, and remain prayerfully expectant to receive all the Lord has promised. And, we must sharpen our spiritual senses, while being utterly practical at the same time. By faith expecting the best, we must also prepare for the worst!
So where are we heading? We are headed for this: "The glory of the Lord shall be revealed, and all flesh shall see it together." (Isa. 40:5) The key is found in the verses prior (3, 4):
"Prepare the way of the Lord; make straight in the desert a highway for our God. Every valley shall be exalted and every mountain and hill brought low; the crooked places shall be made straight and the rough places smooth… "
And then the glory of the Lord shall be revealed. Scripture says when we prepare the way . . . His glory will come.
(Visited 55 times, 1 visits today)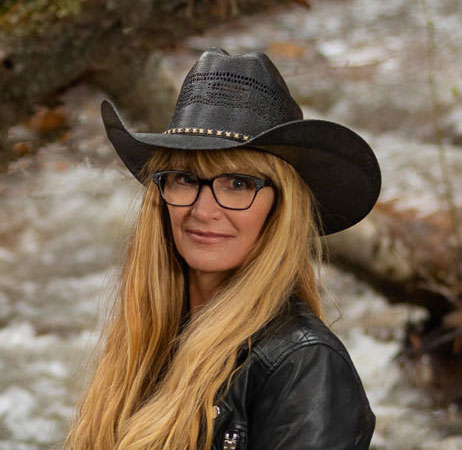 Diane is a writer, speaker and minister ordained with both Christian International and Generals International. Her articles are regularly featured on The Elijah List, as well as platforms like Charisma Magazine, Charisma News, Intercessors For America and others. She and her husband, Allen, co-founded Starfire Ministries with a vision to see the kingdom established beyond the four walls of the traditional church. They host a podcast with Charisma Podcast Network, and serve as Church Mountain, Regional, and Montana Coordinators for the Reformation Prayer Network, and as Media Mountain Leader/Facilitators for C.I.'s Culture Influencers.
Last modified: January 21, 2021