The month of May marks a season of promotion. An old chapter has ended and a new one is beginning.
(Author's Note: The following is the combination of two prophetic words, the first titled, "Keep a Good Faith—The Dam is About to Break!" and "May is a Month of Promotion: A Coronation is About to Take Place!")
KEEP A GOOD FAITH—THE DAM IS ABOUT TO BREAK!
Prophetic word released April 4, 2022:
At some point last night, the Lord gave me Luke 11:5-13, and then I heard, "Keep a good faith." After writing this down, I fell back asleep and had a dream.
My husband and I were viewing a large reservoir of water. Oddly enough, even though water continuously flowed into it and there was no apparent outlet or overflow, the water level remained constant. It seemed important that we figure out a way for excess water to be released, and once we had done this, it was like a dam had broken!
As we watched from a safe vantage point with a group of people, a massive volume of water began cascading out of the reservoir. Apparently, even though the water level had remained constant, an enormous amount of unreleased excess water had built up and been stored out of sight, and now it was all being released at once. I remember thinking how a person would not want to get in the way of that!
Luke 11:5-8 is the story of a man who comes to his friend at midnight and asks for loaves of bread, and vv. 9-13 are an encouragement to keep asking, seeking and knocking.
Luke 11:8-9 (NKJV) says: "'I say to you, though he will not rise and give to him because he is his friend, yet BECAUSE OF HIS PERSISTENCE he will rise and give him as many as he needs. So I say to you, ask, and it will be given to you; seek, and you will find; knock, and it will be opened to you'" (emphasis mine).
Friends, I want to encourage you to keep asking, seeking and knocking. If you have been "storing up" words and promises from the Lord for a long time without seeing evidence of their fulfillment, I believe remaining PERSISTENT IN FAITH is the key to unlocking the backlog of your promises in this hour.
I hear the Lord saying, "KEEP A GOOD FAITH—THE DAM IS ABOUT TO BREAK!"
Posted on: Charisma Magazine.
Posted on: The Elijah List.
MAY IS A MONTH OF PROMOTION: A CORONATION IS ABOUT TO TAKE PLACE!
Prophetic word released May 1, 2022:
The Lord recently showed me that May will be a month of promotion. In the natural, May is often associated with promotion in the form of graduation—whether from grade or high school, or from some form of post-secondary education. Interestingly enough, I myself just completed my Masters in Theological Studies—so I am joining the ranks of those who are or will be celebrating graduations this month. But I believe May will be a month of spiritual promotion as well.
Bishop Bill Hamon of Christian International prophesied in his word for 2022 that during the six months, from the end of October (2021) till the end of April 2022, God was going to examine each child of God to see what we have done with that which God has invested within us. Those who have passed this "settling of accounts" examination by Jesus will receive a new and greater release of God's glory and power to demonstrate the Kingdom of God in the nations (see Matthew 25:14-30). (To read Bishop Bill Hamon's full word, click here: https://www.elijahlist.com/words/display_word.html?ID=26888.)
On the last night of April, I had multiple dreams of promotion. In one, I saw myself serving in a ministry capacity that contained greater authority and responsibility. I believe that this will be the result for all those who have "graduated" by passing this examination. The master in Matthew 25:23 (NKJV) said the same thing to both servants who had passed his settling of accounts: "His lord said to him, 'Well done, good and faithful servant; you were faithful over a few things, I will make you ruler over many things. Enter into the joy of your lord.'"
Then the next morning (May 1), the Lord directed my attention to Zechariah 6:9-13, in which the word of the Lord came in the form of a command to crown Joshua, the son of the high priest. Verses 11-13 (NKJV) read: "Take the silver and gold, make an elaborate crown, and set it on the head of Joshua the son of Jehozadak, the high priest. Then speak to him, saying, 'Thus says the Lord of hosts, saying:
"Behold, the Man whose name is the BRANCH! From His place He shall branch out, and He shall build the temple of the Lord; yes, He shall build the temple of the Lord; Yes, He shall build the temple of the Lord. He shall bear the glory, and shall sit and rule on His throne; so He shall be a priest on His throne, and the counsel of peace shall be between them both."'"
For those who have been found faithful, May is a month which marks a season of promotion. I hear the Lord say, "A coronation is about to take place. Get ready for promotion. An old chapter has ended and a new one is beginning. A CORONATION IS ABOUT TO TAKE PLACE!"
Posted on: Charisma Magazine.
Posted on: The Elijah List.
(Visited 113 times, 1 visits today)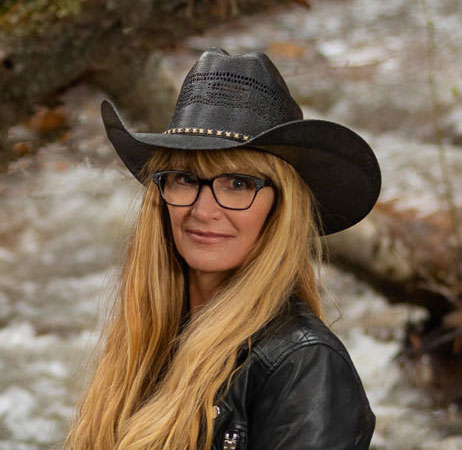 Diane is a writer, speaker and minister ordained with both Christian International and Generals International. Her articles are regularly featured on The Elijah List, as well as platforms like Charisma Magazine, Charisma News, Intercessors For America and others. She and her husband, Allen, co-founded Starfire Ministries with a vision to see the kingdom established beyond the four walls of the traditional church. They host a podcast with Charisma Podcast Network, and serve as Church Mountain, Regional, and Montana Coordinators for the Reformation Prayer Network, and as Media Mountain Leader/Facilitators for C.I.'s Culture Influencers.
Tags:
Coronation
,
Faith
,
May
,
New beginnings
,
Persistence
,
Promotion
Last modified: May 10, 2022