I believe as the door to 2022 opens—as the year unfolds—it will begin to reveal who you really are, what the new has been for and why the old things had to die and be removed.
Get Ready for an Upgrade!
I love the fresh expectation that a new year brings. Already there are numerous exciting prophetic words for the Hebraic year 5782 and Gregorian year 2022. Although God is outside and beyond time, He has chosen from creation to define for us the times, the seasons and the years (Gen. 1:14).
Since July, the Lord has been emphasizing for me that it's a new season. Yet at the same time this past year has been a season of loss for many believers, myself included. What I had failed to realize until I began to experience it was that much of the new would come as a result of things that no longer worked or had died. In fact, there was a six-week period in which we literally experienced one loss after another. First my laptop died, then our AC died (during the hottest part of the summer—it turned out our whole HVAC system needs to be replaced), then our hot water heater died, followed next by our refrigerator. During this time we also experienced an unexpected death in the family, as well as another devastating loss related to my extended family. To round things out we had a plumbing leak, and then my husband was involved in a vehicle accident caused by an unlicensed and uninsured driver!
But somewhere in there I began to notice a pattern. When something quit working or died, it was replaced with something better than before. Take my laptop for example. My old one was ten years old and couldn't be repaired, and I hadn't realized how slow and hard to work with it had become until I got a new one. And quite unexpectedly in the process I also ended up getting a larger desktop monitor and an upgraded office space—which I really needed but would not have gotten otherwise.
The Lord showed me that what many have lost in this season will be replaced with something new and better—whether it's the loss of a dream or vision, a job, or even physical items like a laptop or vehicle. And out of this you'll receive a new identity and purpose—perhaps even a new form of livelihood. If you've lost your job, for example, I see the Lord bringing you a new form of income that's even better than you had before.
Friends, especially if you recognize yourself in this pattern, get ready for an upgrade. I see new levels of power being released in this new year, with increased miracles flowing out of that glory!
A Dream and a Word: Effortless 
At one point when I was praying for a word for the year, I had an amazing dream. The setting was at the edge of a lake and a lady was doing a leg work-out on some type of weight machine—I seemed to be helping and encouraging her. Suddenly the machine grew a second side, or station, so I jumped on and began working out too. I was going like crazy and it seemed so easy that I bumped it up to the hardest setting—but it was like I couldn't even feel it! I was evidently way stronger than the gal next to me.
I was wearing a swim suit and decided to jump in the lake. As I swam, it felt so effortless and I was so strong that I decided to go all the way around the lake—I was going very fast and it seemed so easy. About two-thirds down the first side I saw an alligator. There was an awareness that it always hung there—it was an extremely beautiful spot in the lake. It began to swim towards me and so I jumped up onto the bank, and then it got up on the bank also. I was wary but never felt seriously threatened. I jumped back in the water and left it behind, and at that point I realized I was feeling so strong and going so fast that I might as well swim all the way around the lake!
As I prayed about what this unusual strength I possessed in the dream might indicate, I heard the Lord say, "Effortless." He continued, "A supernatural grace is coming that will make everything you do for the kingdom seem effortless."
Now that's a good word to grab onto!
Hello Revival!
At another point I dreamed again. This time it was like I could see the Pacific Rim and I was telling people how Asians in the Pacific Rim are going to be experiencing revival—those of Asian culture in this region—especially Pacific Islanders. Then I began to tell people that after that, revival will be spreading to South America.
As I awoke I heard, "Hello, Revival!"
The Front Door of Identity
In yet another dream concerning the new year I saw a front door. A family was sitting on the steps in front of the front door to their house, and the idea was that people often take pictures, like for a Christmas card for example, in front of their front door. Then I heard, "Front door to the new."
Initially it was unclear to me as to what this might symbolize, but in time the Lord revealed the front door represents identity. Then it made sense. A front door makes a statement about who lives there and it beckons you to imagine the life that lies beyond and within.
I believe as the door to 2022 opens—as the year unfolds—it will begin to reveal who you really are, what the new has been for and why the old things had to die and be removed. A theme I'm hearing along with this is that you are going to be "underwater"—meaning, feeling overwhelmed or in over your head. Understand this feeling is temporary and just part of the process of becoming established in the new.
I hear the Lord say that that's why we're doing new—because the new things are good… The good news being He's about to reveal a new identity and purpose to you in 2022!
Isaiah 43:18-19 (NKJV): "Do not remember the former things, nor consider the things of old. Behold, I will do a new thing, now it shall spring forth; shall you not know it? I will even make a road in the wilderness and rivers in the desert."
Posted on The Elijah List.
Posted on Charisma Magazine.
(Visited 310 times, 1 visits today)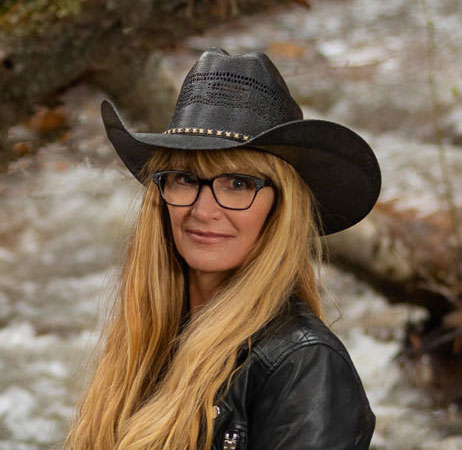 Diane is a writer, speaker and minister ordained with both Christian International and Generals International. Her articles are regularly featured on The Elijah List, as well as platforms like Charisma Magazine, Charisma News, Intercessors For America and others. She and her husband, Allen, co-founded Starfire Ministries with a vision to see the kingdom established beyond the four walls of the traditional church. They host a podcast with Charisma Podcast Network, and serve as Church Mountain, Regional, and Montana Coordinators for the Reformation Prayer Network, and as Media Mountain Leader/Facilitators for C.I.'s Culture Influencers.
Tags:
2022
,
5782
,
Effortless
,
Front door
,
Identity
,
New Year
,
Purpose
,
Revival
,
Supernatural grace
,
Upgrade
Last modified: January 6, 2022